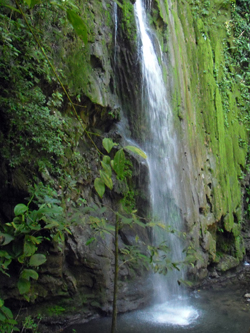 Matapalo
Cabo Matapalo is located on the tip of the incomparable Osa Peninsula (South Pacific Costa Rica). Known for its remoteness, Matapalo is a hidden paradise amongst jungle and ocean. Excellent beaches, amazing surf points and lush natural sceneries provide lots of peace, quiet and fun.

Thanks to its closeness to Corcovado National Park, Matapalo´s exuberant wild life is within reach. Macaws flying over your head, waking to the sound of the Howler monkeys are just some of the experiences.
Corcovado National Park
Located near Matapalo, Corcovado National Park is the largest and only tropical primary lowland rainforest in the world – home to monkeys, dantas and jaguars.
Puerto Jimenez
This main town in the Osa Peninsula region is located 45 min by car to Matapalo (it is the closest town available). Puerto Jimenez is one of the gateways to Corcovado National Park, from where many excursions can be arranged, and where supplies can be found.